Head Saint Joseph Instructor
---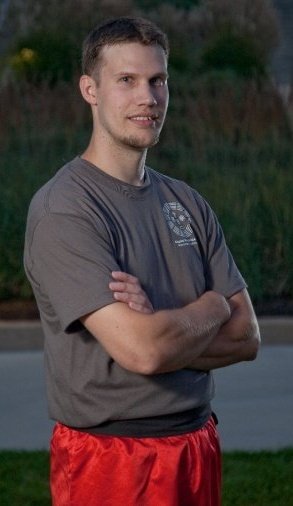 Name
: Dr. Read Wall
Rank
: wu duan (5th degree black sash)
Title
: Shifu (Father Teacher)
Location
: Saint Joseph, MO
Credentials:
Doctor of Physical Therapy degree from Rockhurst University and B.A. Business Management - cum laude, Missouri Baptist University.
Over 20 years of experience in kung fu and 35 years in martial arts. Teaches XingYi, BaGua, and TaiJi. Some basic training in BJJ and Kickboxing.
Taught and spoken both nationally and internationally as well as trained young believers to maturity using mentorship method.
Served as Assistant Youth Director, Sunday School teacher, and Deacon.
Founding instructor of the Christian Tang Shou Tao Association (CTSTA), a fellowship designed to facilitate christian fellowship within the larger TST family of Xing Yi.
Background: "I am a Texas Born, homeschooled, Southern Baptist, Born again believing Missionary Preachers Kid and Proud of it!"
That is how I used to describe myself. I was born in Fort Worth, Texas while my father was in seminary to be a pastor. In December of 1990 my father moved my family to Pana, IL to be a missionary pastor where we lived and served for 10 years.
My martial arts journey began when I was 5 years old and first saw martial arts being demonstrated. I knew right away I wanted to do that but my family could not afford to enroll me, so I began self study... at 5. I had my brothers get books from the library and I learned how to do all the basic stances and strikes. I sparred anyone who would spar with me. When I was 18 I finally had the oportunity to begin formal training, it was an amazing oportunity and the relationships I formed there were lifelong.
My life has had its fair share of troubles but the important thing is to recognize that God has never left me and is with me throughout all my trials, ever constant, ever reliable, empowering me to do His good work and to use the talents and the skill sets He has gifted me with for His glory.

Other Instructors
---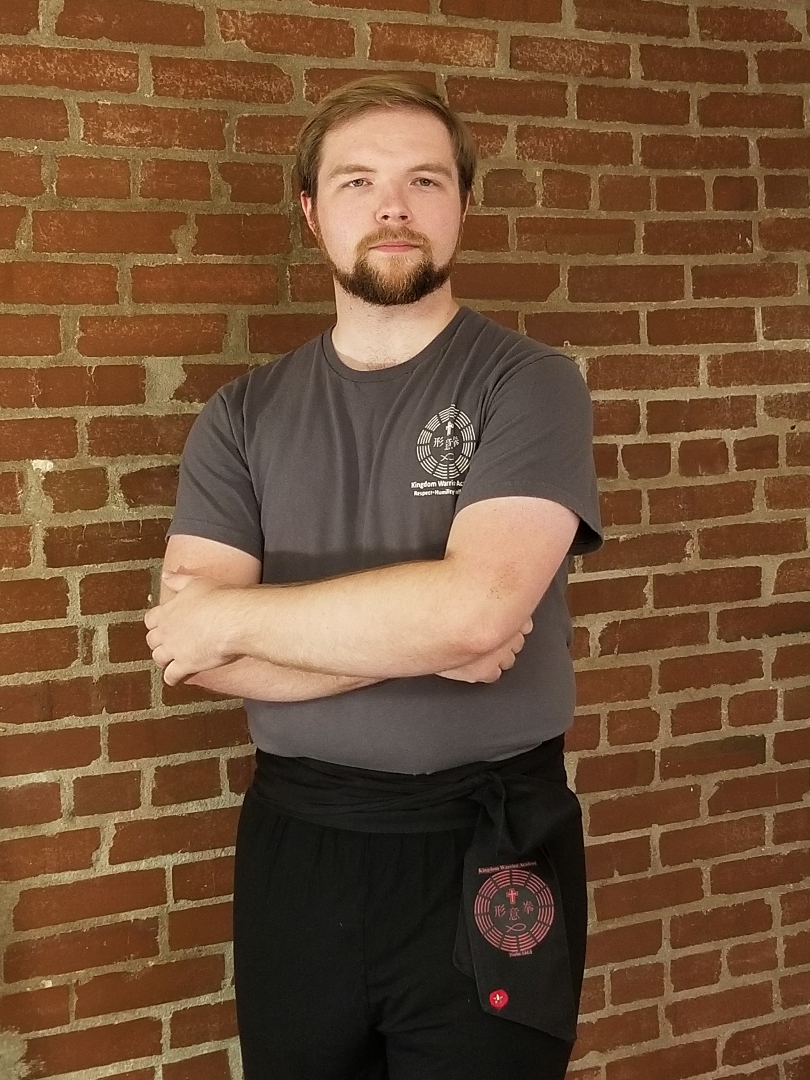 Name
: Peter C. Hodges
Rank
: yi duan (1st degree black sash)
Title
: Laoshi (Junior Instructor)
Location
: Saint Louis, MO
Credentials:
Licensed teacher in KWAMA Xing Yi.
over 15 years of practice in Xing Yi.
Elder in his church.
Designed and implemented dynamic children's programs in several local churchs in Saint Louis.
Bachelors Degree in Chemistry
Background: In an old Xing Yi axiom it was said that, "Folding in and folding out I stick like glue until I'm through." The axiom would be spoken of a given fighter about himself. Yet it has been my experience with both God and Xing Yi that I am not the one sticking to them. Rather, they are sticking like glue until they're through with me. And they're not through yet. In the fall of 2004, my best friend and I started kung fu with Shifu Read. My best friend (also named Peter) had several years of previous Karate experience, but Read was my first exposure to martial arts. In addition, my friend and I were also the first students Read had ever had. First time him, first time me.
Read, in the course of my instruction, also began taking my friend and me through the book of Proverbs. It was in this year that I first learned to effectively study the Bible for myself and began learning about subjects such as humility, discipline, etiquette, wisdom and hard work. I also found martial arts to be ripe with physical illustrations of spiritual principles such as rootedness and sensitivity. I learned how a small compromise could undermine a stance and how allowing any stronghold even as minimal as your pinky finger could lead to defeat. And I learned that God wanted to continue using Kung Fu to mold me into his image.
It was only a year into my martial arts career that God called me away to college where the intensity of my particular program and the distance from my instructor made training difficult. But despite the obstacles, Kung Fu was still inside of me (figuratively) and so was God (literally), and so I continued, sometimes despite myself, to grow physically and spiritually. I continued at that university for nine semesters, and managed to progress in the style (albeit slowly) and earned my brown sash shortly following my final semester. In what I refer to as my "second year of class" I was reunited with my Shifu for a year of weekly class in which he took me from brown to black sash, unwittingly training me as his St Louis steward so that God could lead him to St Joseph. I thank God for his ever present providence in the lives of my Shifu and me and for His plan to use Kung Fu to shape our lives and the lives of our students.
---
Name
: Richard Cameron
Rank
: yi duan (1st degree black sash)
Title
: Laoshi (Assistant Instructor)
Location
: Saint Joseph, MO
Credentials:
Assistant Instructor KWAMA Children Classes.
Assistant Instructor at Freudenthal Fit Club Tai Chi.
TCHI Board Certified Instructor of Tai Chi for Arthritis & Fall Prevention.
Bachelor's Degree in Construction Engineering Technology.
US Army Veteran
Background:
In February 2018, my niece started training Hapkido at Yus Academy. She inspired me to follow through with an old aspiration I had from when I was child. I had always wanted to learn some form of martial arts, but my mother could not afford the tuition. I had a fascination with martial arts, ninja stars, Kung Fu Magazine and anything martial arts related I could get my hands on. Over the time of growing up to this point in my life, I had accepted Christ after being led astray by the World and its vices and made a full recovery back to a sober and thoughtful life of service. In August of 2018 I began training with the KWAMA. Kung Fu has challenged my humility and given me honor, not as much as love and kindness to myself, but as we might show to others as Christ would for us. Learning Kung Fu has helped me to focus my fighting skills I learned from life and the numerous experiences in violent confrontations, into a controlled and channeled manner. Given the opportunity to teach at KWAMA has challenged and expanded my understanding of Xing Yi, life and other styles of martial arts as a whole.