Other Instructors
Beginning --- Previous
---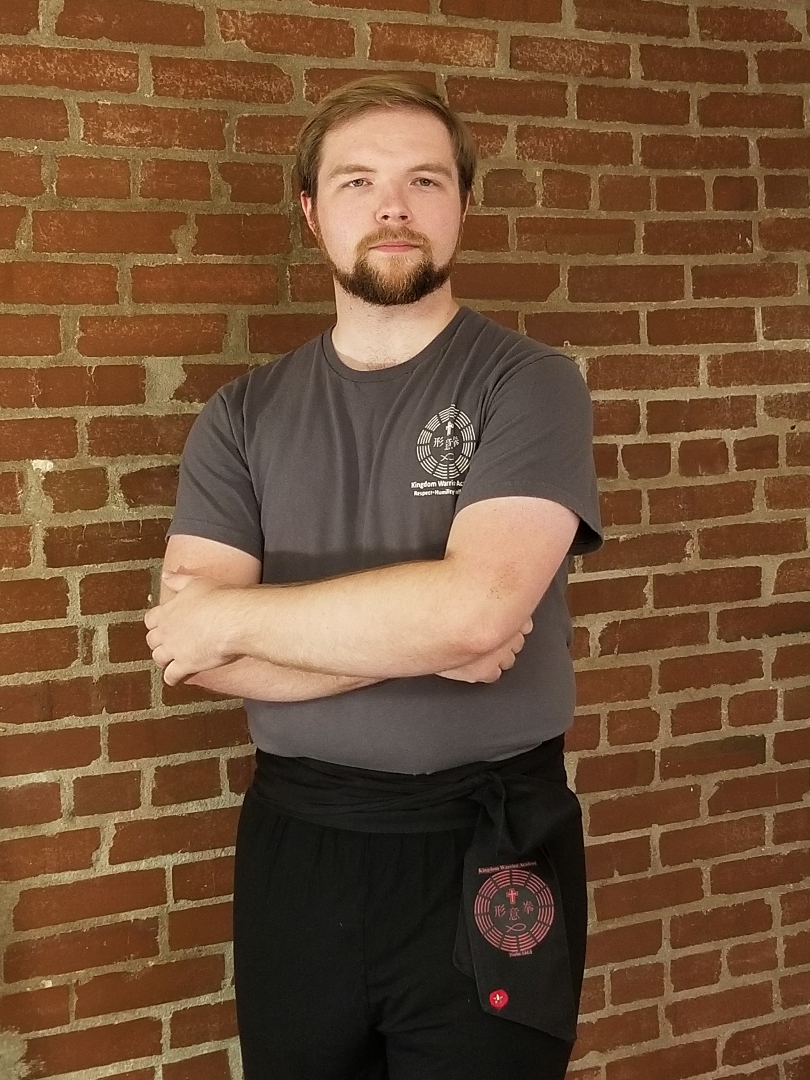 Name
: Logan Richard Dean Urbeck
Rank
: yi duan (1st degree black sash)
Title
: Laoshi (Teacher)
Location
: Arthur, IL
Credentials:
10+ years experience
Licensed teacher in KWAMA
Children and Family Minister at local church
Traveled internationally working in missions
Background:
I first started my training in Xing Yi with Shifu Read Wall when I was around eleven years old. At that time, Shifu Read held classes at the Sullivan Southern Baptist Church where we were both members. I had always wanted to be in some form of martial art, and when my mom found out that Shifu Read taught classes at our church I immediately went up and asked about them. I was at the next class he had and I have to say that there were not very many classes that I missed either! Then about a year and half later, around the time I achieved my green sash, God lead Shifu Read to move to St. Louis, MO. However, just because he got a little further away did not mean I was going to give up and he did not give up on me either! Instead, he came up once a month for a six-hour class and taught me everything I needed to know to test for my brown sash. After about a year God yet again had another plan for Shifu Read to move further away, only this time he was moving to get married in Saint Joseph, MO. Now six hours away, Shifu Read was not able to come up once a month so in his place Shifu Readís senior student, Laoshi Peter a.k.a. 1st Peter, would come up once a month from St. Louis, and teach me what I needed to know to test for my black sash. Then finally, on February 18, 2012 I successfully tested for my black sash! Shortly after that in October of 2012, I stared teaching both a kids and an adult class at the Arthur Christian School!
Through this journey, I have learned more than I ever would have imagined. If it were not for Shifu Read, continually challenging me to read God's Word and answering the many questions I had; I probably would not be the God fearing man I am today. Not only Shifu Read but also Laoshi Peter, Shifu Danny and many others in the Xing Yi community have taught me so much both martially and spiritually.
Beginning --- Previous