Other Instructors
Beginning
---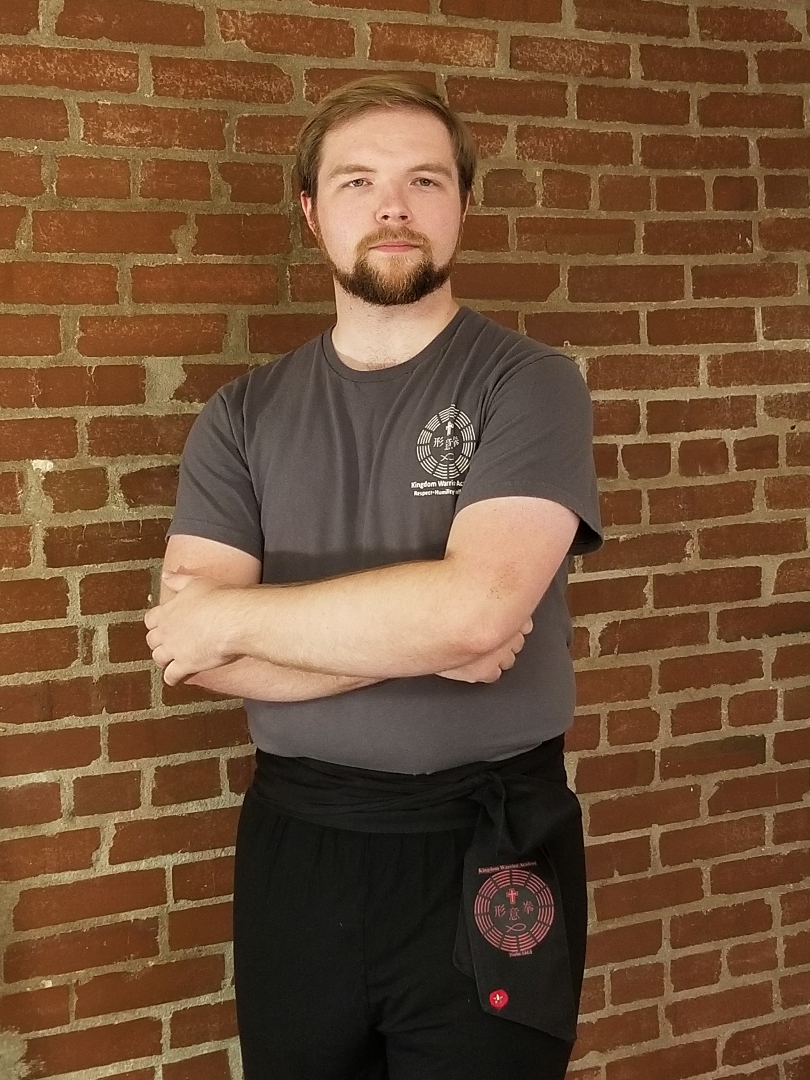 Name
: Peter C. Hodges
Rank
: yi duan (1st degree black sash)
Title
: Laoshi (Teacher)
Location
: Saint Louis, MO
Credentials:
Licensed teacher in KWAMA Xing Yi.
over 15 years of practice in Xing Yi.
Married, father of five, and Elder in his church.
Designed and implemented dynamic children's programs in several local churchs in Saint Louis.
Bachelors Degree in Chemistry
Background: In an old Xing Yi axiom it was said that, "Folding in and folding out I stick like glue until I'm through." The axiom would be spoken of a given fighter about himself. Yet it has been my experience with both God and Xing Yi that I am not the one sticking to them. Rather, they are sticking like glue until they're through with me. And they're not through yet. In the fall of 2004, my best friend and I started kung fu with Shifu Read. My best friend (also named Peter) had several years of previous Karate experience, but Read was my first exposure to martial arts. In addition, my friend and I were also the first students Read had ever had. First time him, first time me.
Read, in the course of my instruction, also began taking my friend and me through the book of Proverbs. It was in this year that I first learned to effectively study the Bible for myself and began learning about subjects such as humility, discipline, etiquette, wisdom and hard work. I also found martial arts to be ripe with physical illustrations of spiritual principles such as rootedness and sensitivity. I learned how a small compromise could undermine a stance and how allowing any stronghold even as minimal as your pinky finger could lead to defeat. And I learned that God wanted to continue using Kung Fu to mold me into his image.
It was only a year into my martial arts career that God called me away to college where the intensity of my particular program and the distance from my instructor made training difficult. But despite the obstacles, Kung Fu was still inside of me (figuratively) and so was God (literally), and so I continued, sometimes despite myself, to grow physically and spiritually. I continued at that university for nine semesters, and managed to progress in the style (albeit slowly) and earned my brown sash shortly following my final semester. In what I refer to as my "second year of class" I was reunited with my Shifu for a year of weekly class in which he took me from brown to black sash, unwittingly training me as his St Louis steward so that God could lead him to St Joseph. I thank God for his ever present providence in the lives of my Shifu and me and for His plan to use Kung Fu to shape our lives and the lives of our students.
---
Beginning