Saint Joseph Instructor
Next
---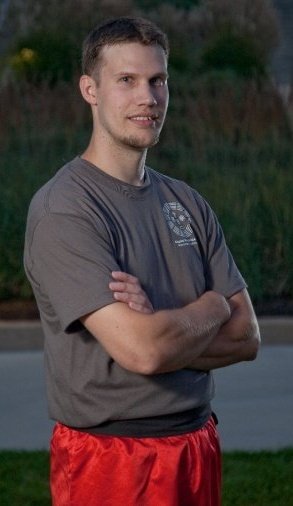 Name
: Dr. Read Wall
Rank
: si duan (4th degree black sash)
Title
: Shifu (Father Teacher)
Location
: Saint Joseph, MO
Credentials:
Doctor of Physical Therapy degree from Rockhurst University and B.A. Business Management - cum laude, Missouri Baptist University.
Over 20 years of experience in kung fu and 35 years in martial arts. Teaches XingYi, BaGua, and TaiJi. Some basic training in BJJ and Kickboxing.
Taught and spoken both nationally and internationally as well as trained young believers to maturity using mentorship method.
Served as Assistant Youth Director, Sunday School teacher, and Deacon.
Founding instructor of the Christian Tang Shou Tao Association (CTSTA), a fellowship designed to facilitate christian fellowship within the larger TST family of Xing Yi.
Background: "I am a Texas Born, homeschooled, Southern Baptist, Born again believing Missionary Preachers Kid and Proud of it!"
That is how I used to describe myself. I was born in Fort Worth, Texas while my father was in seminary to be a pastor. In December of 1990 my father moved my family to Pana, IL to be a missionary pastor where we lived and served for 10 years.
My martial arts journey began when I was 5 years old and first saw martial arts being demonstrated. I knew right away I wanted to do that but my family could not afford to enroll me, so I began self study... at 5. I had my brothers get books from the library and I learned how to do all the basic stances and strikes. I sparred anyone who would spar with me. When I was 18 I finally had the oportunity to begin formal training, it was an amazing oportunity and the relationships I formed there were lifelong.
My life has had its fair share of troubles but the important thing is to recognize that God has never left me and is with me throughout all my trials, ever constant, ever reliable, empowering me to do His good work and to use the talents and the skill sets He has gifted me with for His glory. read my testimony

Next